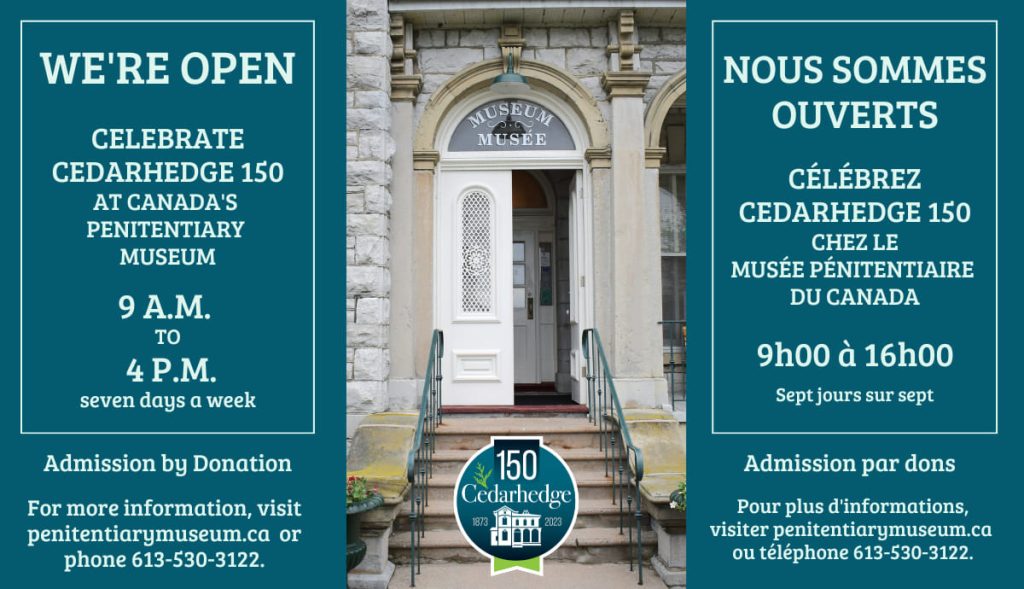 We're open! Come visit and help celebrate #cedarhedge150 with us! Canada's Penitentiary Museum is now open for the season. On this day in 1871, the excavation of the basement began, marking the beginning of the construction of the house that is now the Museum's home.
Our hours are 9am to 4pm. We will be open seven days a week, Monday to Sunday. For more information, visit penitentiarymuseum.ca or phone 613-530-3122.
/////
Nous sommes ouverts! Visiter et célébrer #cedarhedge150 avec nous! Le Musée pénitentiaire du Canada est maintenant ouvert pour la saison. Ce jour en 1871, c'est le débute de le creusement du sous-sol, marquant le début de la construction de la maison qui abrite aujourd'hui le Musée.
Nos horaires sont de 9h à 16h. Nous serons ouverts sept jours sur sept, du lundi au dimanche. Pour plus de renseignements, visitez penitentiarymuseum.ca ou téléphonez au 613-530-3122.