Our gift shop offers a range of penitentiary-related souvenirs, from unique mugs and t-shirts to novelty key-chains and jewelry. If you're looking for something to take home to remember your visit to Canada's Penitentiary Museum, you'll find it here!
Unfortunately, at this time the gift shop is not able to process online sales, so please come to the museum and see what we have in store!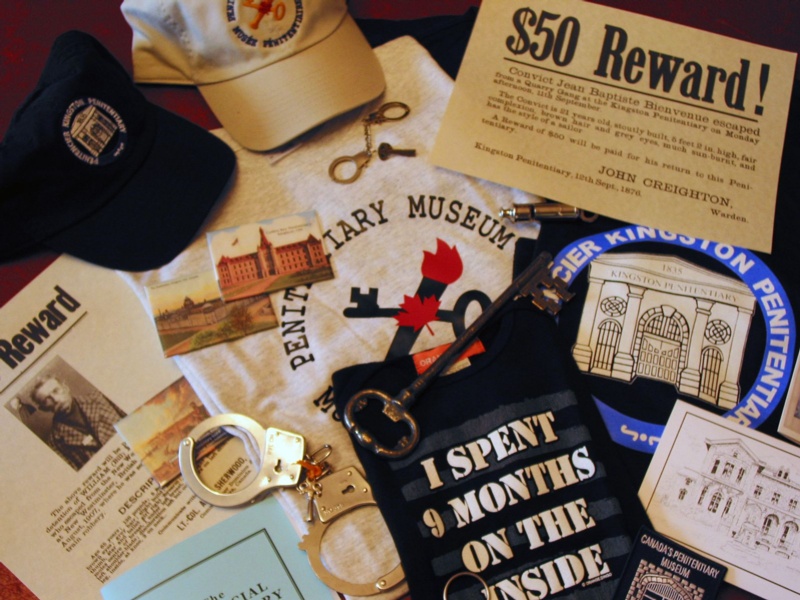 For our 150th anniversary celebrations of the history of Cedarhedge, the building now housing the Museum, we are selling a special postcard allowing visitors to assemble their own copy of the house!  Find instructions for this unique postcard, available only at the Museum, here.