Come visit Canada's Penitentiary Museum, the award-winning museum dedicated solely to the preservation and interpretation of the history of our federal penitentiaries! Located at the birthplace of the 
Correctional Service of Canada
 in Kin
gston Ontario, the museum is housed within the former Warden's residence of Kingston Penitentiary.
Canada's Federal Penitentiaries
We can also provide general institutional histories for all Canadian federal penitentiaries, as well as information regarding more specific penitentiary operations, practices, customs, descriptions, etc.
Visitors are often surprised at the complexity of a penitentiary environment. It isn't just about crime and punishment. Learn about the forward-thinking entertainment and art programs introduced in the 1950s as you wander through the eight display rooms at your own pace. See our unparalleled collection of penitentiary-related artifacts and photographs. As an added bonus, during the summer months, the museum is staffed by retired Officer Volunteers whose first-hand experiences currently date back to 1960!

To encourage local tourism, the museum grounds offer a breath-taking view over Portsmouth Olympic Harbour and Lake Ontario. Many of our visitors come by just to admire the limestone architecture that has made Kingston famous the world over as "the Limestone City".

In 2003 the Penitentiary Museum won the "Rand McNally Best of the Road" Award. One of only 27 sites in North America to do so! In 2012, and 2014 through 2017, we received a Tripadvisor "Certificate of Excellence" based upon a visitor satisfaction rating of 4.5 out of 5! We are also proud of the fact that we are regularly rated among the top 3 museums in Kingston by readers of Kingston This Week in their annual "Reader's Choice Awards". Thanks folks!
Join the more than 50,000 people per year who "do some time at" the Penitentiary Museum...it's time well spent!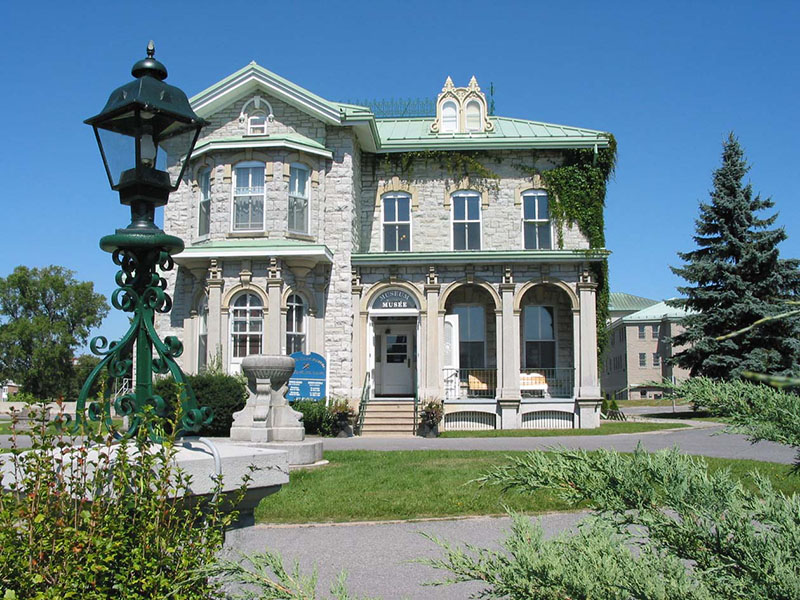 Kingston Penitentiary
Opened in 1835 as the "Provincial Penitentiary of the Province of Upper Canada".
1835
Collins Bay Institution
Opened in 1930. Originally known as the "Preferred Class Penitentiary (Ontario)" until 1932.
1930
Prison for Women
Established in 1934. Operated as the only federal women's penitentiary in Canada until 1995. This institution was decommissioned on July 6, 2000.
1934
Joyceville Instituion
Opened in 1959, as Canada's first "minimum/medium instituion".
1959
Pittsburgh Institution
Established in 1962 beside Joyceville Institution.
1962
Frontenac Institution
Officially opened as the "Collins Bay Farm Annex" in 1962.
1962
Millhaven Instituion
Established in 1971, it was originally intended to replace Kingston Penitentiary as the Maximum-security institution in Ontario.
1971
Bath Institution
Opened in 1972 next door to Millhaven Institution.
1972
Regional Treatment Centre
An accredited forensic psychiatric facility located within the Kingston Penitentiary compund. Established as a seperate institution in 1972.
1972
Isabel Macneill House
Established in 1990. Operated as a pre-release facility for women offenders. Closed January 2009.
1990