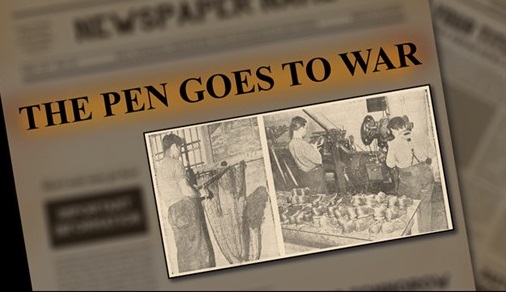 In time for Remembrance Day, a look at the 'unknown front' of World War 2: the home front. How did Canadian penitentiaries contribute to the war effort? In 1943, journalists and photographers visited three Canadian penitentiaries to answer this question. Read here: https://www.canada.ca/…/2023/11-10-pen-goes-to-war.html This story was published in Let's Talk by the Correctional Service of Canada and written and researched by the Museum's Cameron Willis.
///
À temps pour le jour du Souvenir, regard sur le « front inconnu » de la Seconde Guerre mondiale : le front intérieur. Comment les pénitenciers canadiens ont-ils contribué à l'effort de guerre ? En 1943, des journalistes et des photographes visitèrent trois pénitenciers canadiens pour répondre à cette question. Lire ici : https://www.canada.ca/…/11-10-penitencier-participe-a…
Cette histoire a été publiée dans Parlons par le Service correctionnel du Canada et écrite et étudiée par Cameron Willis du Musée.