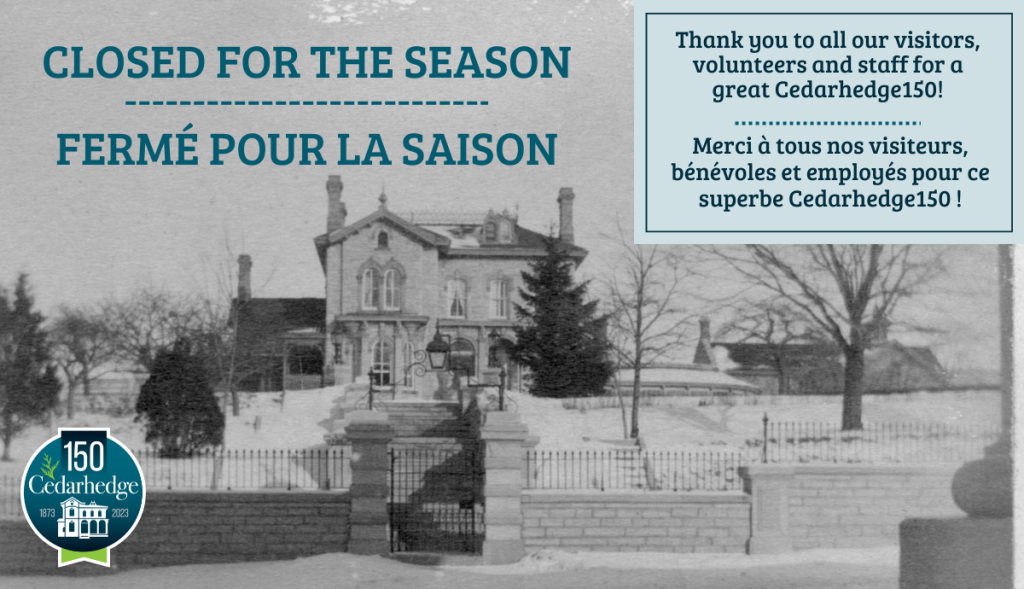 Canada's Penitentiary Museum is now closed for the 2023 season.
We would like to thank the over 30,000 people who visited the Museum this year – on the 150th anniversary of Cedarhedge. Thank you to our staff and volunteers who did so much to make our visitors' experience memorable. See you in 2024!
//
Le Musée pénitentiaire du Canada est maintenant fermé pour la saison 2023.
Nous tenons à remercier les plus de 30 000 personnes qui ont visité le Musée cette année – à l'occasion du 150e anniversaire de Cedarhedge. Merci à notre personnel et à nos bénévoles qui ont tant fait pour rendre l'expérience de nos visiteurs mémorable. Rendez-vous en 2024 !