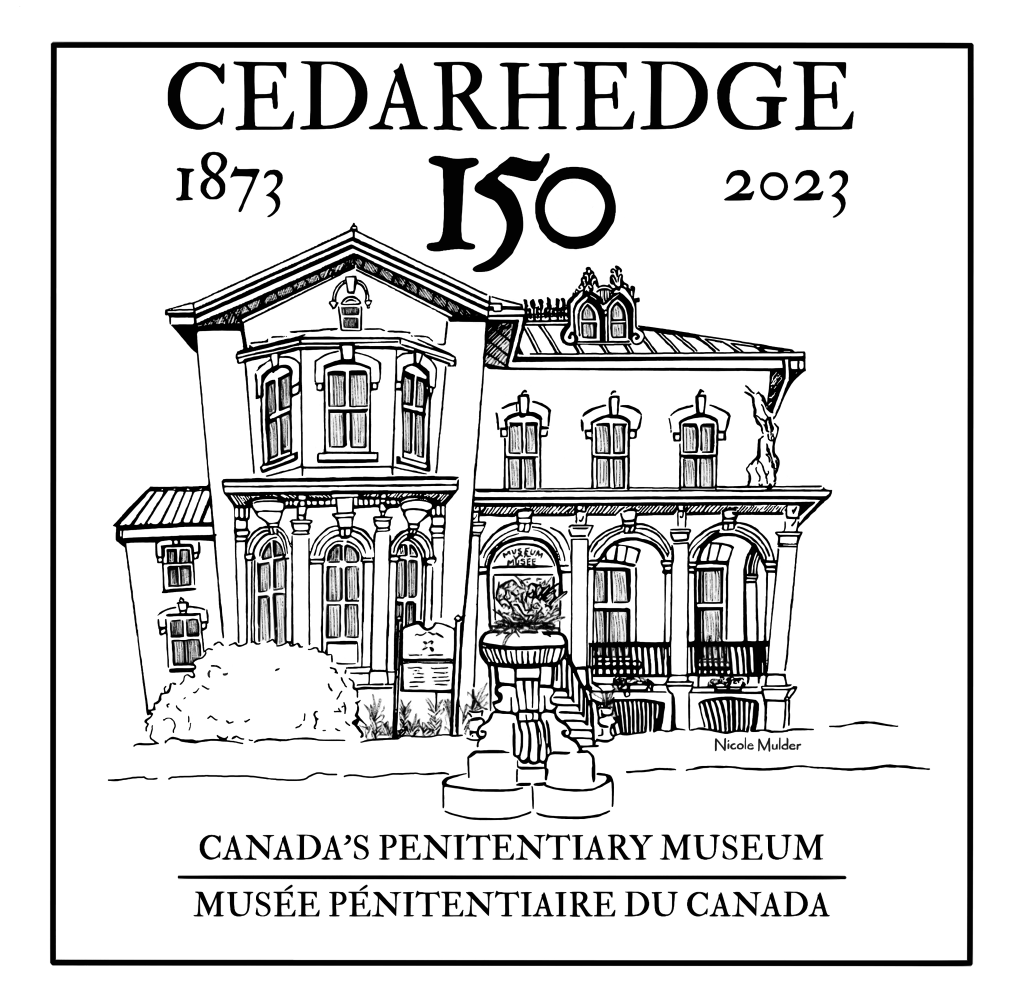 For #cedarhedge150, a reflection by the Museum's curator, Dave St. Onge:
It was one hundred and fifty years ago today that Warden John Creighton moved into the recently completed Warden's residence, along with his young family and his elderly father. This marked the commencement of 150 years of experience in what came to be known as "Cedarhedge". The long hedges that gave it its name may be long gone, but the old place goes on.
This impressive limestone structure came complete with all of luxuries of the day. It had Greenhouse and Conservatory wings and a stable building attached. The grounds were filled with orchards, garden paths and green space for recreation. All this in stark contrast to the meagre accommodations across the street at the penitentiary.
For sixty years this building served as a home to a string of Wardens. Sixty years of birthdays and Christmases. Sixty years of happiness and sadness, pleasure and grief have been experienced within its walls. For another sixty, it served primarily as an administration building, housing the various offices that prisons require to operate. During the tail end of those years, our little museum moved into a portion of the building. Those were interesting times, as the daily goings on at the Warden's office across the hall served as a "living exhibit" of sorts.
For 38 years now, this old place has been our home. Well over 640,000 people have crossed its threshold during that time. Our hope is that they have left with a better appreciation of what Corrections is all about. We hope, at the very least, that they have taken away new knowledge about the Correctional history of Kingston and of Canada.
As we pause and reflect upon all the people that this building has touched since 1873, from the inmates and tradesmen who built it, to the officials who lived and worked in it, to the vacationing families who have satisfied their curiosity by passing through its doors, we must admire its strength. Certainly, it's not what it once was, but it is still going strong. One wonders if the masons and carpenters who toiled over its construction back in 1873 ever imagined that it would still be standing, and appreciated, 150 years on.
So today, let's wish old Cedarhedge a Happy Birthday and wish it 150 more.
Art by Nicole Mulder. Edited by Lauren St. Onge.