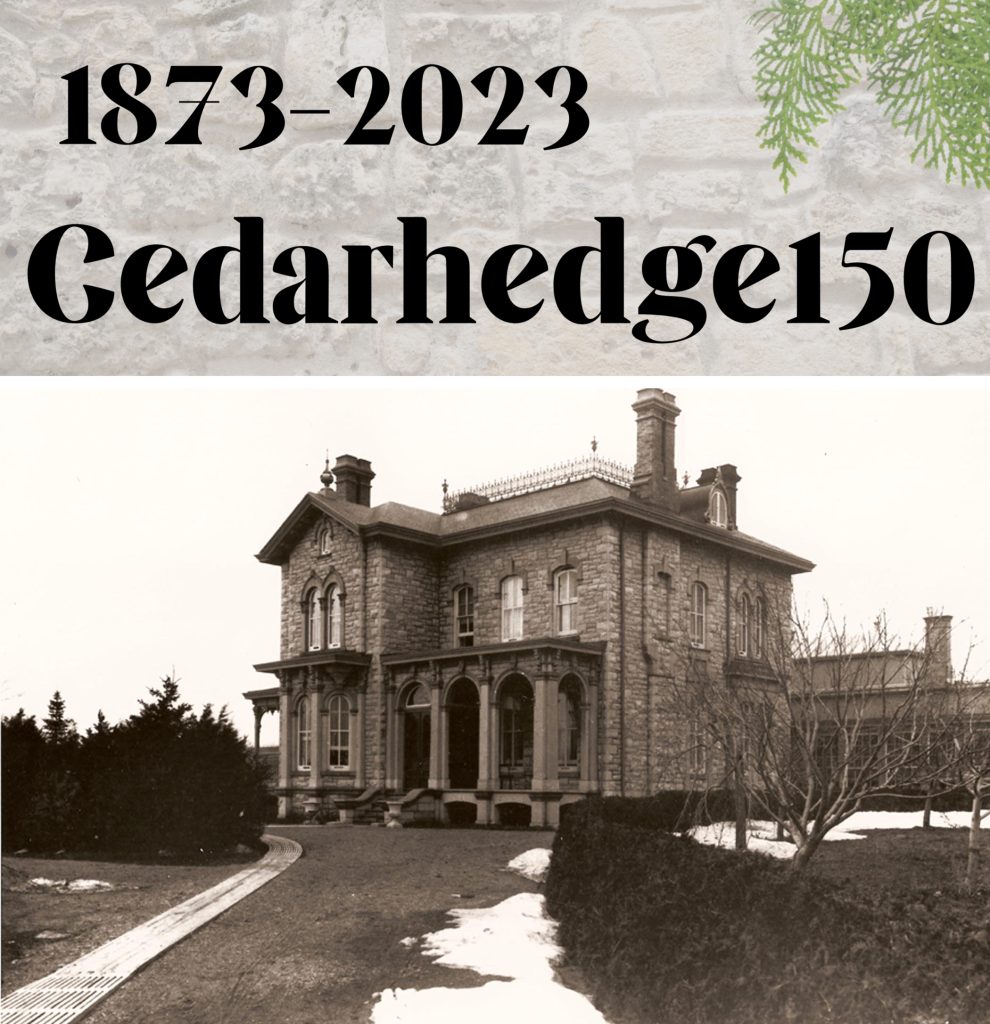 Canada's Penitentiary Museum will be celebrating #Cedarhedge150 this summer. On August 28, 1873, Warden John Creighton and his family moved into Cedarhedge, the new official warden's residence of Kingston Penitentiary, now the home of the Museum.
Built entirely by prison labour of local limestone with accents of Ohio sandstone, Cedarhedge took its name from the extensive cedar hedges that once lined the driveway entrance. Along with "its finely terraced grounds, won from the sterile rock" from the beginning it was described as "a comfortable dwelling" that "presented a very splendid appearance."
Throughout our summer season we'll be sharing some fascinating facts from the long history of Cedarhedge. Watch this space for announcements about upcoming events and to learn more about the inhabitants and events connected to this unique piece of Kingston architecture.
////
Le Musée pénitentiaire du Canada célébrera #Cedarhedge150 cette été. Le 28 août 1873, le directeur John Creighton et sa famille emménageaient à Cedarhedge, la nouvelle résidence officielle du directeur du pénitencier de Kingston, qui abrite aujourd'hui le Musée.
Construit entièrement par le travail pénitentiaire de calcaire local avec des accents de grès de l'Ohio, Cedarhedge tire son nom des vastes haies de cèdre qui bordaient autrefois l'entrée de l'allée. Avec « son terrain finement étagé, gagné sur la roche stérile », elle fut décrite dès le début comme « une habitation confortable » qui « présentait un aspect très splendide ».
Tout au long de notre saison estivale, nous partagerons des faits fascinants de la longue histoire de Cedarhedge. Surveillez cet espace pour des annonces sur les événements à venir et pour en savoir plus sur les habitants et les événements liés à cette pièce unique de l'architecture de Kingston.